Microsoft just launched windows terminal preview, I am not a good fan of command.exe design as the new Windows terminal looks refreshing interface to work around.
Yes, my Home primary OS is based on GNU/Linux but on the work environment, we need to work on Windows systems.

First Windows Subsystem for Linux
Second Visual Studio Code
Third Windows Terminal (currently in Preview version)
I installed the Windows Terminal (WT) on my windows matching from Microsoft Store where.

and do some modification to fit as per my need.
Setting can be found in JSON file by using command shortcut (Ctrl + ,) or clicking dropdown error next to the plus sign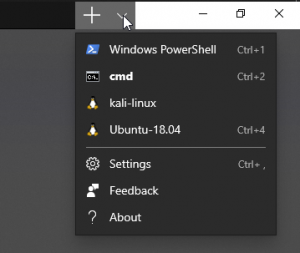 Which open JSON file of configuration.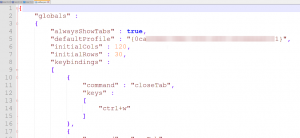 First thing I have done is changed shortcut keys to open different window instance
previously its Ctrl + Shift + 1 to 9 but as Indian keyboard Ctrl + Shift + 4 used to add ₹ rupees word.
Now its Ctrl + 1 to 9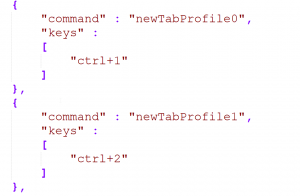 Next font Size default 10 to 18 in profiles and Opacity
"fontSize" : 18,
"acrylicOpacity" : 0.75,

Default profile when I open WT it should load my WSL ubuntu 18.04 and direct to my windows profile folder not on a system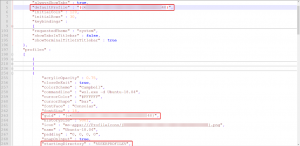 added key shortcut to open WT on Windows Ctrl + t.
now any command which I need to test execute its run on Ubuntu bu default. that's increased the compatibility and workaround hassle which we faced a lot when working windows and Linux environment same time.
Future I will be going in-depth on how Windows subsystem for Linux actually help admin to manage and maintain all environment on Single System.
Still, As my preferred
d
istro, I always go with (GNU/Linux).