Rytr is an Artificial intelligence (AI) based free to start with tool that can help you to generate content, or I can say give you more ideas to write high-quality content.
Nowadays, AI copywriting tools are more easily accessible to general people to get the job done. Think as an example, you have one amazing product, and want others to know how that product can help others to make their life easy. For that, you hire a marketing company to write content for email marketing campaigns and social media posts.
Still, at the starting stage you need to give input on what you want to convey the good things about your products and then the copywriters will come to you with a draft and the whole process might take some days or some weeks to get the first draft idea.
Second example: Think as a copywriter you have a deadline to complete an article or a business pitch content, and you are out of ideas.
In the above example, you can imagine how an AI writing tool can help you with a first draft in some seconds to start and then take your creativity and thought in the direction of getting your high-quality content as an outcome.
How to use Rytr
Using this tool is very simple, just login
Select your tone—Based on the target audience, it could be Joyful, Enthusiastic, Convincing, Informative, or Humble.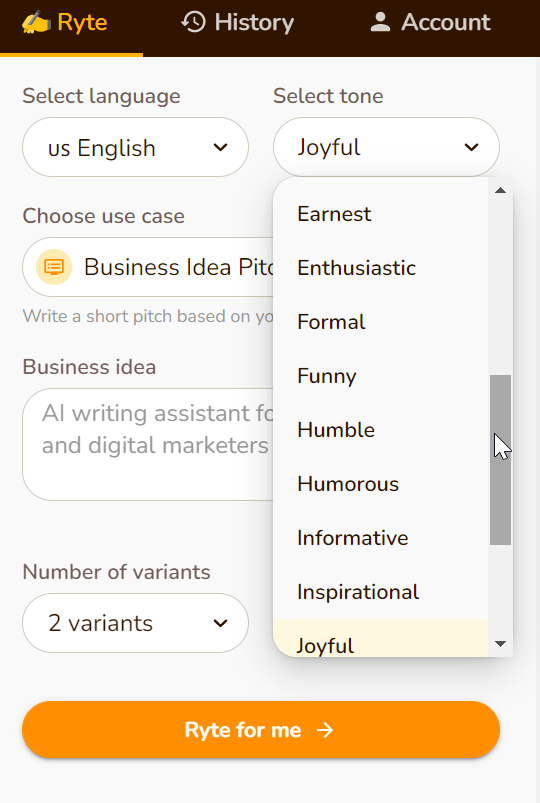 Choose use case—Blog idea outline, Brand name, email for marketing, Social media ads writing, or Story plot.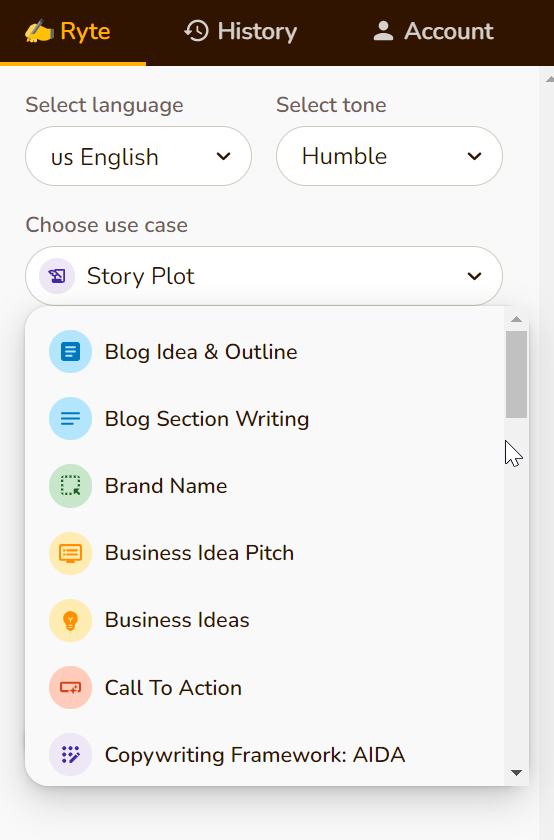 Description—what you think the content should have is just giving some description to a tool. It will come with the first draft which is suitable for you.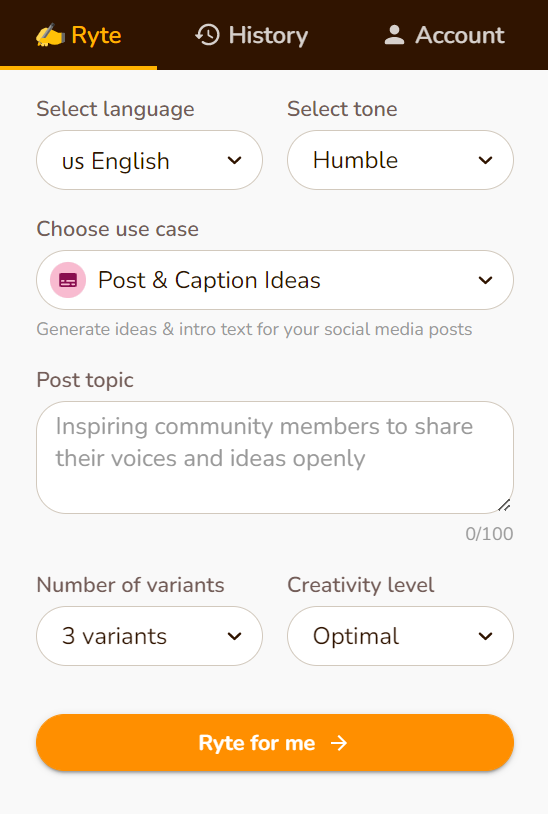 The number of variants—Not one, but you can compare multiple variants to get an output.
Creativity level – Optimal, more factual, or less factual.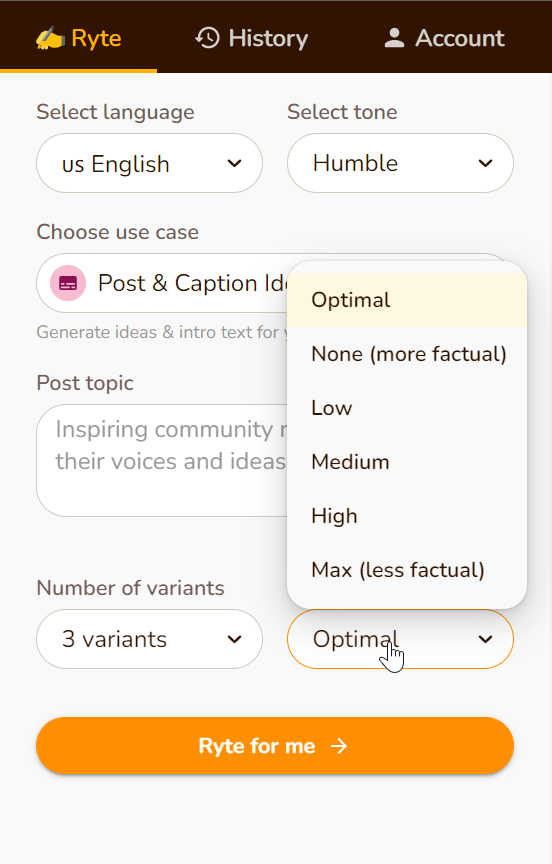 Ryte.me see the result.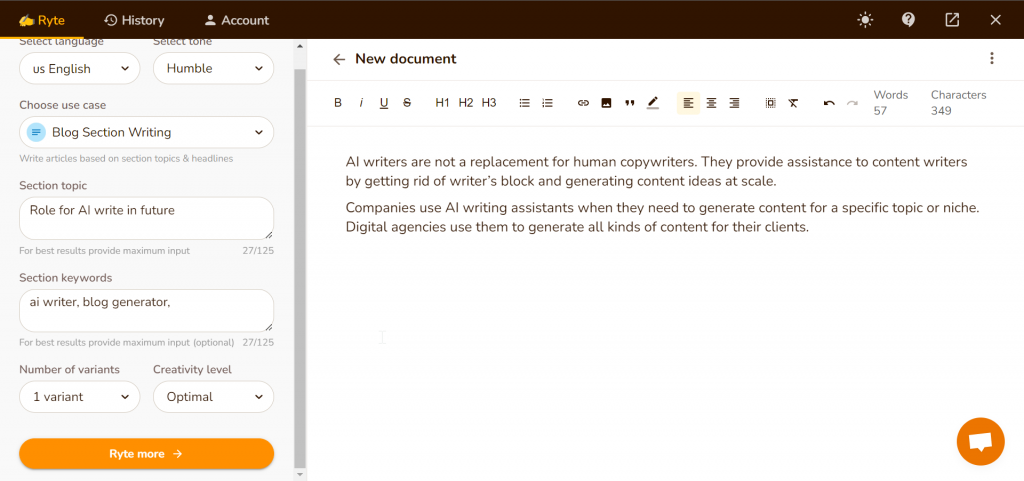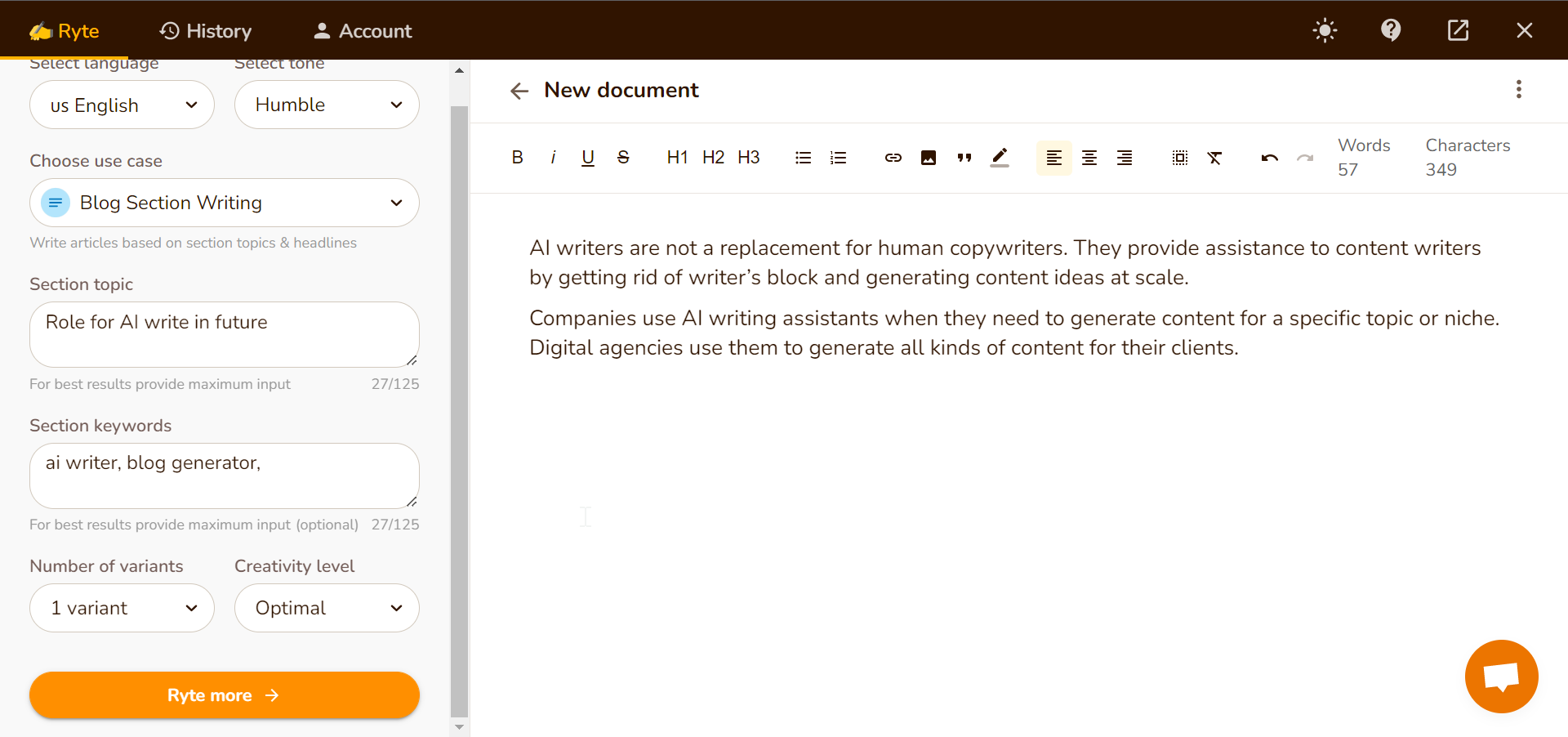 PROS
Most like same software its use GPT-3 AI mode to generate content.
Easy to use UI
Plagiarism Checker
Landing Page generator
CONS
Limited input options.
Blog writing intro section is missing.
Sometime the AI output information is inconsistence
Conclusion
The output is placed in the editor where you can change the content as per your writing style and also in the editor section you can use smart AI tools to assist you with improving, Rephrasing, and Continuing with AI write more on selection. This feature is unique to RYTR.ME applications.
Built-in plagiarism checkers, it's good to use a section to check that your content is not the same copy as other people write on the internet. If it is, just rephrase the article.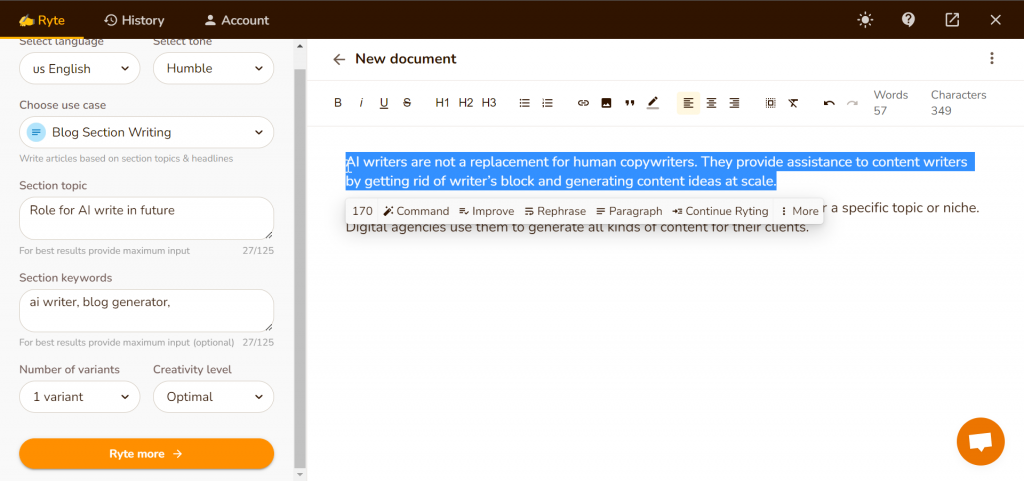 You can try this for free, this tool that can help to make your writing work easy.
Disclaimer :

 If you buy using the links on our site, I may earn a small commission without any extra cost to you. This helps me to check out software and share reviews.
Alternative to rytr.me you can check my previous review post about copy.ai